People Of Vienna Should No More Worry For The Best Vacuum Cleaners
People Of Vienna Should No More Worry For The Best Vacuum Cleaners
Red Vacuums has marked its presence in most of the cities and Vienna is one of them. There is no denying the fact that vacuum cleaners make an important part of personal and commercial chores. Without it, it is an uphill task to keep the surrounding clean. Cleaning heavy items like carpet and rugs are even more difficult. If you are looking for the best
vacuum store Vienna
has it for you.
Red Vacuums promises of excellent product with free shipping on a purchase that is more than 20 dollars. Isn't that great? If you haven't got one vacuum and you are in need of it, wait no more and head to Red Vacuums store in Vienna. Along with best vacuums available just for your need, you will have parts and accessories that can be of use.
The brand is present in Northern Virginia, Maryland, and DC Metro area. It has been serving for years in fulfilling the needs of cleaning at home and office with superior quality ensured. It has a number of stores across the regions with customers believing in the brand since inception.
Other parts and solutions that one can easily avail from any of our stores are vacuum filters, vacuum bags, vacuum belts, other vacuum parts, and miscellaneous cleaning solution that you have been waiting for.
With Red Vacuums, a customer has a relationship not while purchasing a new product but also post purchase. The brand knows it very well that selling a vacuum cleaner will not suffice the need of the customers. After a few years, it will be in need of repair of the old vacuums. There are many stores in the arena that does the repair impeccably. For an excellent vacuum repair Falls Church is the name. You need to pack and head to the store and the repair will be done in no time.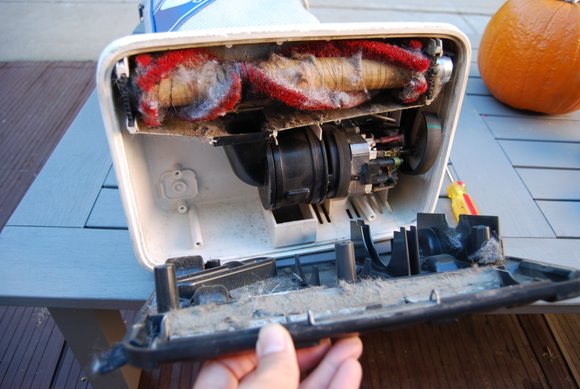 Other Highlights of Red Vacuums
·

        
They have a team of excellent customer service representatives who are always eager to help. They live by their words.
·

        
Almost everything pertaining to cleaning is available in the stores of Red Vacuum. You will never be disappointed. You name it and they have it. That's their wide spectrum of availability of products.
·

        
The service they have provided has been admired and loved by the people across the cities. Whenever there is a need for cleaning services and products, people believe in the name.
·

        
They are associated with Vacuum Dealers Trade Association (VDTA), a well-known association for checking the quality and integrity.
The brand has its fame spread across various countries owing to its top-quality product distribution and serving the people and commercial spaces with dedication and assurance. Usually, stores of such equipment are boring to look. Red Vacuums will blow your mind with stylish walls decked up with products and wall decals.
The free shipping policy is one of the unique selling points that make it the most sought after brand for all the cleaning needs.