Canister Vacuums - The Right Choice For People Seeking Great Efficiency And Convenience
Canister Vacuums - The Right Choice For People Seeking Great Efficiency And Convenience
With the diverse choice of styles and models available in the market, buyers tend to get confused about which device to invest in for getting the expected results. In fact, most first time buyers tend to be unaware of the fact that a majority of devices from different brands can all be divided into two main categories, namely upright and canister vacuums. Both these types of devices offer a different set of features which makes them suitable for specific cleaning needs. This makes it unfair to compare the vacuums from these two major categories against each other. Bagged vs bagless vacuums understanding which is better and why?
Despite this fact, when it comes to choosing a device that offers maximum cleaning efficiency and great convenience, most people tend to give preference to canister vacuums over upright ones. Some buyers even take the comparison a level further by comparing bag vs bagless canister vacuums for best results. The most common reasons for this bias towards canister vacuums are discussed as follows.
A Compact Body Makes For Easy Handling
Most canister vacuums feature a large rounded body that despite its look is not too heavy to move around. So, whether the users need to move the vacuum around within a cleaning space or take it up and down a flight of stairs, the compact and lightweight design of these vacuums makes the task extremely easy. Most such devices are even provided with a handle that further enhances the convenience of carrying them from one place to another. In addition, they also come fitted with large wheels for hassle free movement while cleaning around furnished surfaces.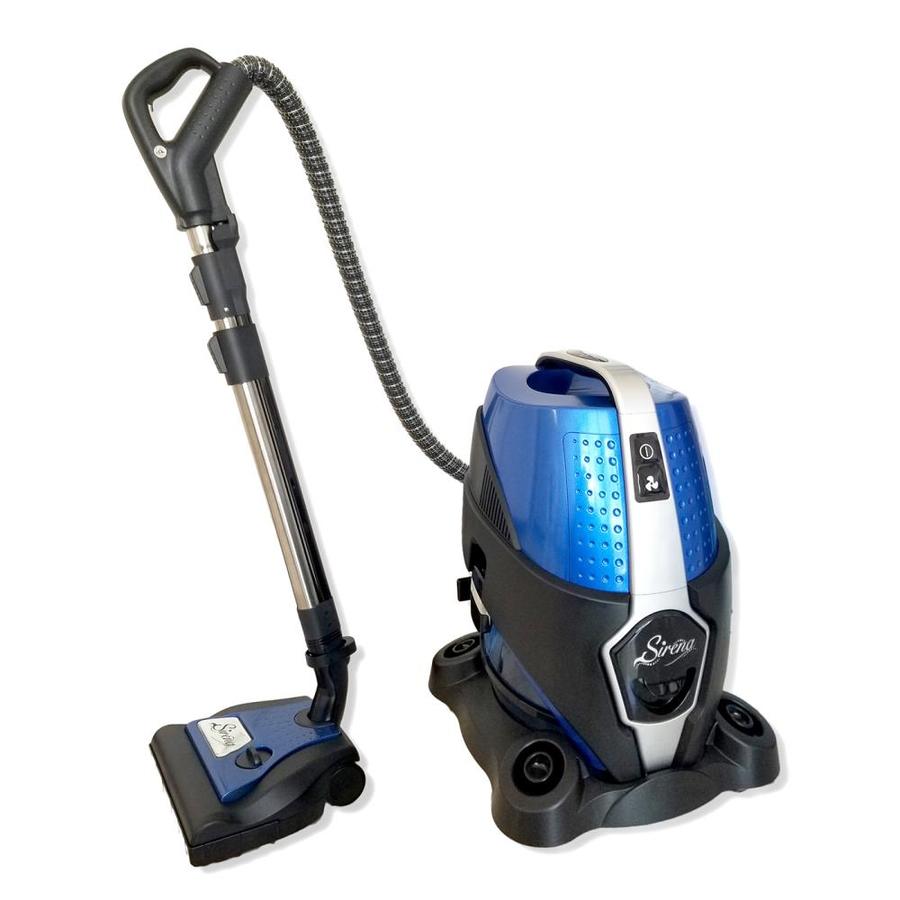 Multiple Tools For Comprehensive Cleaning
The canister vacuums are provided with a variety of tools that make even the most difficult cleaning tasks extremely simple. These include a flexible hose which ensures easy and effective cleaning of the surfaces beneath and around the low based furniture. Some models of canister vacuums come with an extendable hose to help the users reach farther across the cleaning spaces with ease. The canister vacuums from most top brands feature a telescopic wand with a provision to attach various on-board tools such as crevice tools, dusting brush and upholstery attachments.
Flexibility Of Use Across Diverse Surfaces
Most canister vacuums offer the users great flexibility in terms of the efficiency to clean diverse surfaces. In fact, these vacuums can be used for cleaning carpets and rugs with as much efficiency as provide while cleaning hardwood floors and furniture surfaces. This is made possible by the presence of a powerful motor along with variable suction and speed control settings. The ability to choose the right settings according to the types of the surface being cleaned makes it possible for the users to clean different surfaces without causing any damage to them. In fact, the ability to control the settings proves extremely beneficial while removing stubborn patches of dirt and debris that often require powerful suction.
An Amazing Filtration System For Hygienic Cleaning
Most canister vacuums come with an amazing filtration system that is capable of trapping even the smallest particles of dirt, dust and allergens. The models that come with HEPA filters even come with an airtight seal that prevents the trapped particles from getting leaked back into the air. This feature proves extremely beneficial for people who seeking a more hygienic cleaning solution that can be used safely around loved ones suffering from respiratory issues and other problems related caused by breathing in polluted air. The very fact that the canister vacuums help in improving the indoor air quality is enough to make them a preferred choice for a cleaning device.
Easy Maintenance For Cost Effective Use
Canister vacuums are relatively easy to maintain and this makes them extremely cost effective. The canister vacuums are generally designed to be extremely robust and people investing in them might not have to carry out any major repair or maintenance tasks for a very long time. In fact, many users even go on to claim that with proper use and upkeep, the only repair work they have had to perform on their vacuum is that of  canister cord repair or replacement of brushes and filters. This naturally enhances the cost effectiveness of these cleaners without affecting their performance and efficiency. This in turn increases the popularity of the canister vacuums as the right choice for comprehensive and cost effective cleaning. The next generation bag less canister vacuum cleaners